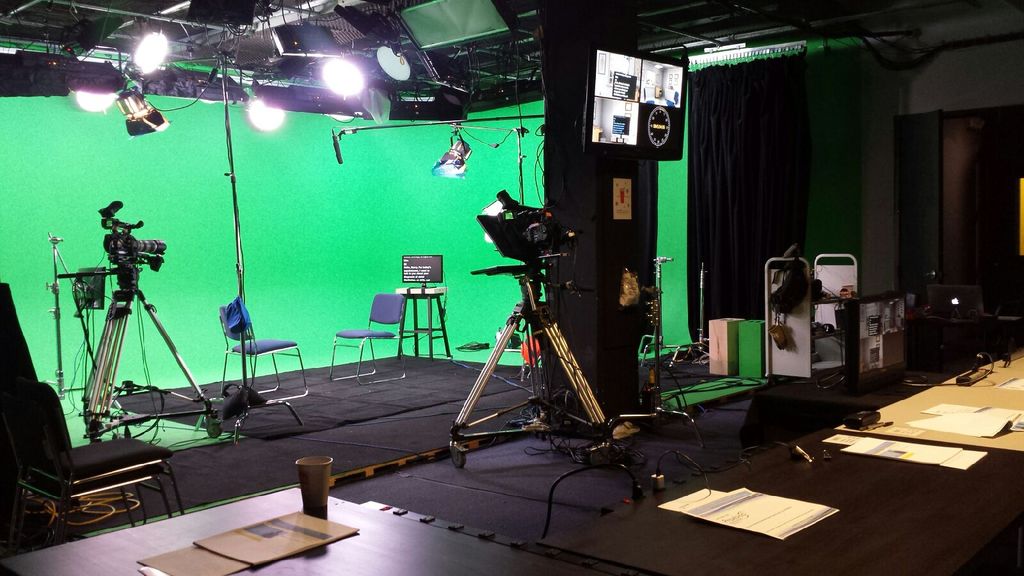 Getting Sound Design Right Regardless Of Your Budget
By admin In Uncategorized On April 19, 2016
---
By Victoria Prima
Practical tips from filmmakers and innovative sound designers whose work is featured in this year's Tribeca Film Festival.
While the role of sound in video production world is hard to quantify, most film schools in the U.S. don't offer sound classes to the future generation of DPs and cinematographers. "This is the only reason I have a career–filmmakers say they know nothing about sound!" says Wil Masisak, whose sound department credits include Folk Hero & Funny Guy, My Favorite Movie, Maybe Tomorrow, and about 100 others.
Which is why the knowledge accumulated by sound production veterans becomes all the more valuable. Today I want to share three great tips I've learned at one of this year's Tribeca Film Festival Master Classes:
Don't be afraid to aim higher.
If you're looking for a sound designer for your upcoming video production project, be it a TV drama, a scripted web series or a film, you might have a pretty good idea of the ideal candidate a.k.a your "dream sound designer". It might be someone whose work you've been admiring for quite a while. Chances are this person has a social media account of some form and reaching out to them isn't really a challenge in this digital age. However chances are also that this sound designer is already working on some upcoming Scorsese project. So here is a great tip–most of these talented sound designers have apprentices who they've been mentoring from project to project. These apprentices are very likely to have creative minds, tempered by real life experiences of working on films and TV projects alongside established names in sound production. It's just that they haven't yet had a chance to showcase their full potentials, and they will most likely be happy to join your project and will work wholeheartedly for such a chance, without breaking the bank.
This strategy, by the way, holds true for other areas of filmmaking and video production. "It was such a challenge to find an actor who can play and sing live. And live singing and guitar playing was crucial for my film. The casting director I reached out to shot me a straight forward, 'I'm too big for you'. But Susanne Scheel, her assistant, agreed to help. She found the perfect actor [Wyatt Russell] for the lead role of the folk star in my movie. It made all the difference", shares Jeff Grace (Fresh Off the Boat, Colony, Castle, How I Met Your Mother).
Know the "dirty secret" of sound design

.
Many video production professionals perceive pyrotechnics as requiring a high level of expertise and budget and won't even think of touching it on their first projects. In reality though any sound designer will tell you that one of the "dirty secrets" of sound production is that bombs are the easiest to work with in post as you can "hide" pretty much any mic slips, dialog overlaps, etc under it. And any sound editor will also tell you that the most difficult scene to work with is in fact two people walking down the street in dialog. Yet, 90% of first timers and filmmakers on a budget will do exactly that–scenes where actors walk down a street while having a conversation. One of the solutions here is to shoot the scene in a soundstage against green screen and have a full control of the sound purity. This way you won't need to resort to ADR and won't lose that on-the-moment energy actors have when they perform the scene as opposed to reading the script out loud in front of a huge microphone in the studio.
Don't be afraid to experiment if you want sound to support your storyline.
The rookie's rule of 'see a sound, hear a sound' isn't something that is set in stone. By taking some of the sound out you can emphasise important points in your story, add depth to your characters, or take the scene's mood to a whole new level. Director Justin Tipping shot most of his movie Kicks in slow motion and the sound designer had to recreate the sound every step of the way, scene by scene. Commenting on Kicks impressionistic feel Justin says, "When I went over it, I was like, we put too much [sound] design into it, let's go back and take away some of it. [In the opening scene] I only wanted the character's breathing to be heard, as he runs I wanted only every second step to be heard and not the first". The technique resulted in enhanced suspense. "I watched Kicks on my laptop, with earphones on and I bit my fingernails during several scenes, it was so intense! The sound made the scenes so much more intense for me", admits Glenn Kiser, Director of the Dolby Institute, who has overseen sound design and mixing work on projects such as Avatar and Pirates of the Caribbean.
---