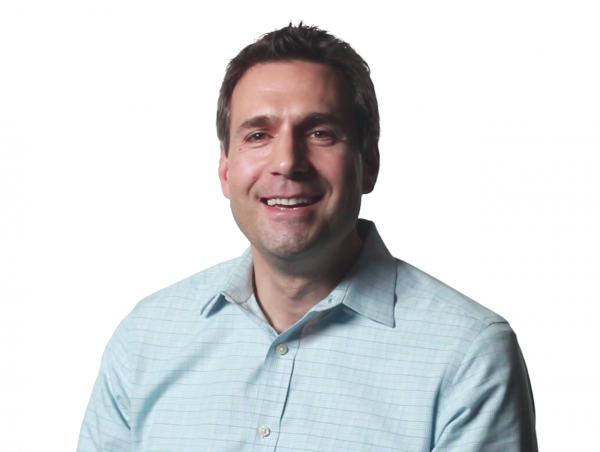 Behind The Scenes with Robert DePalma
By admin In Uncategorized On February 2, 2016
---
By Otabius Williams
Today we're with Robert DePalma behind the scenes at Big Apple Studios. Robert owns and operates DePalma Productions, a production company here in New York.
What was your shoot today?
We had a specialty video and we shot vertically as oppose to horizontally. We not only had camera mounted vertically but we had a 43″ 4K monitor mounted vertically as well for the clients to watch. The camera that we used was an FS7 and the lens was a 24 to 70 Canon L-series lens, so it's 2.8 and then with an adapter [Metabones Speedbooster], it allowed us to go down to 2.0 . Background was white cyc.
Our clients were super happy, they liked our crew, they liked this space. All in all it was a great shoot, took a few hours.
How did your company come together?
The company was started over 20 years ago, I started it basically right out of a college. It was mostly corporate and then we extended it to broadcast. So what we do now are mostly corporate and broadcast, including entertainment, red carpets, some of the stuff that we did today like with Grammy award winner Ne-Yo. He showed some dance moves and it's going to be part of the Grammy Museum exhibit.
It's been a fun ride, I'm really enjoying what I do and every team member likes what they do. It has really been a blessing. We're all happy to say that.
Were there any big turning points?
One thing I can say is that we always strive to be better. And a lot of people can say that and then just use that slogan or term–"it's good enough" or "it is what it is". And it's never good enough for us. It's never "it is what it is", we make it happen. And I think that has brought us to the point where we're at right now, which is, I consider us a successful business. It's not easy to stay in business for a lot of businesses. And not only have we done that we've grown, we've grown quite a bit and we continue to grow. Really proud of that. I have a great team and they really help to make it all happen.
If you could advise yourself 10 or 20 years ago, what advise would you give? 
I was going through a list in my head and it's: Work hard, focus on business, pay attention to current equipment all the time. And we've done all that. I guess being that it was straight out of a college and I went to school primarily for electronics really and my engineering degree. But I really fell in love with this businesses while I was working my way through college. I guess the only thing I'd say is that I would like to focus more on the business aspect. I've learned a lot along the way from watching businesses that we go to, and we go to shoot at these companies and see the way they handle and implement all these best practices. I've learned a lot that way. So I would probably have benefited from actually taking business courses, but no complaints. I think I've brought a good team together, any strength that I don't have they bring to the table and we grow from there.
What was your experience shooting at Big Apple Studios?
We actually came to this location because our client, who's doing video for the Grammy Museum found this location. And as soon as we walked in we were really impressed, everything is nice and clean, people are really friendly. The space is great; it was prelit so we didn't have to bring a lot of our gear in, except for a camera and a bunch of grip stuff that we needed for this particular shoot. Yeah, definitely coming back.
---