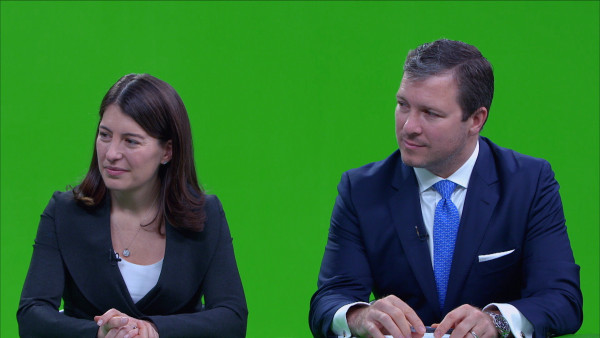 10 Useful Tips for Successful ON24 Live Broadcast
By Ben Larkman In Uncategorized On July 30, 2017
---
By Victoria Prima
1. Rehearse.
Stating the obvious here, though we've seen one too many instances where panelists would go live without a single complete runthrough. Even if your on-camera talent(s) are experienced speakers don't forego this step. Runthrough helps identify "weak links". 
Real Life Example: The webcast moderator has been on-camera a dozen times (mostly interviews with media), felt very comfortable in front of a camera, and decided to go live without rehearsing. Turned out his eyesight was poorer than producers assumed and he unfortunately was unable to read his script from 17" teleprompter monitor.
2. IFB/Intercom. A.K.A. earpiece.
There are obvious benefits to using an IFB with your talent. It allows a director to give talent a heads up about any changes, upcoming videos, graphics etc. There is one thing to note, it's in human nature to stop saying whatever it is a talent is saying as soon as someone is talking into his/her ear. Unless your on-camera talent is a veteran live news anchor, you might want to rehearse with the IFB and see how comfortable your talent is with it.
3. Bathroom break.
Friendly remind your talent(s) that it's best to avoid going to bathroom when you're only 15 min away from going live. Check IFBs and mics (again) right before the broadcast. 
Real Life Example: On-camera talent was mic'd up and had his IFB checked right after his hair and makeup were done. Going to bathroom 3 minutes before the live broadcast, the talent did his best to rush right back on set. His mic's wire as well as IFB came out. For the first 15 min of live broadcast (before break when sound person could get to the talent) the talent was constantly trying to put the IFB back into his ear. This was quite distracting to the viewers.
4. Have a designated person pushing slides to the ON24 platform.
When streaming on ON24 your presentation slides can be pushed directly to the platform, it doesn't have to be done through TriCaster. This designated person thus doesn't have to be in the control room. The less crowded the control room is, the less stressful it is for the producer, director and technical director.
5. Check bandwidth capacity.
Once you decide in what quality you want to stream your video, ask your video production crew what is their bandwidth capacity? If you're going to stream Standard Definition video (480p) you'd need at least 3 Mbps broadcast speed; for High Definition (720p and 1080p) you'll need 5-8 Mbps.
6. Increase ROI by collecting  the generated leads.
ON24 enables you to set up a registration form to view the broadcast and gather email addresses. You can offer your live viewers discount/special offer download or an e-book for registration. Make sure to collect the data from ON24 after the broadcast. Add the collected emails to your existing CRM.
7. Grow your social media followers base.
Invite you live viewers to follow you on your social media platforms for more tips/information/updates. Do so several times throughout the broadcast. The simplest way to do it is to include links to your social media platforms in the presentation slides.
8. Talent's wardrobe should be camera friendly.
Don't wear any shades of green if your live broadcast is set against green screen goes without saying for you, but maybe not for your talent(s). Kindly remind them. In the same avoid-at-all-cost category, with any background (white cyc, green screen, black drapes, blue screen, physical set) lies stripes, herringbones, busy patterns, top-to-toe bright white. Your talent will look his or her best in solid gem colors, think burgundy, purple, etc.
9. Jewelry.
If your talent wears any movable, making noise jewelry it would be safest to remove it and not wear during the broadcast.
10. Hair.
Advise your talent not to use hair styling products that add a lot of shine if this is going to be a green screen live shoot. The oil/shine will reflect green.
---